Thinking about getting a psychic reading? However, find yourself curious as to what to expect or how accurate my predictions and insight will really be? I could go on and on about why you should come to me for a reading and what your experience may be like, however, I thought it'd be best to share with you the experiences that other people have had with me instead. This way, you can gain true insight through the eyes and experiences of others I've worked with to provide you with a much deeper and personal connection and understanding on what you can expect during your psychic reading.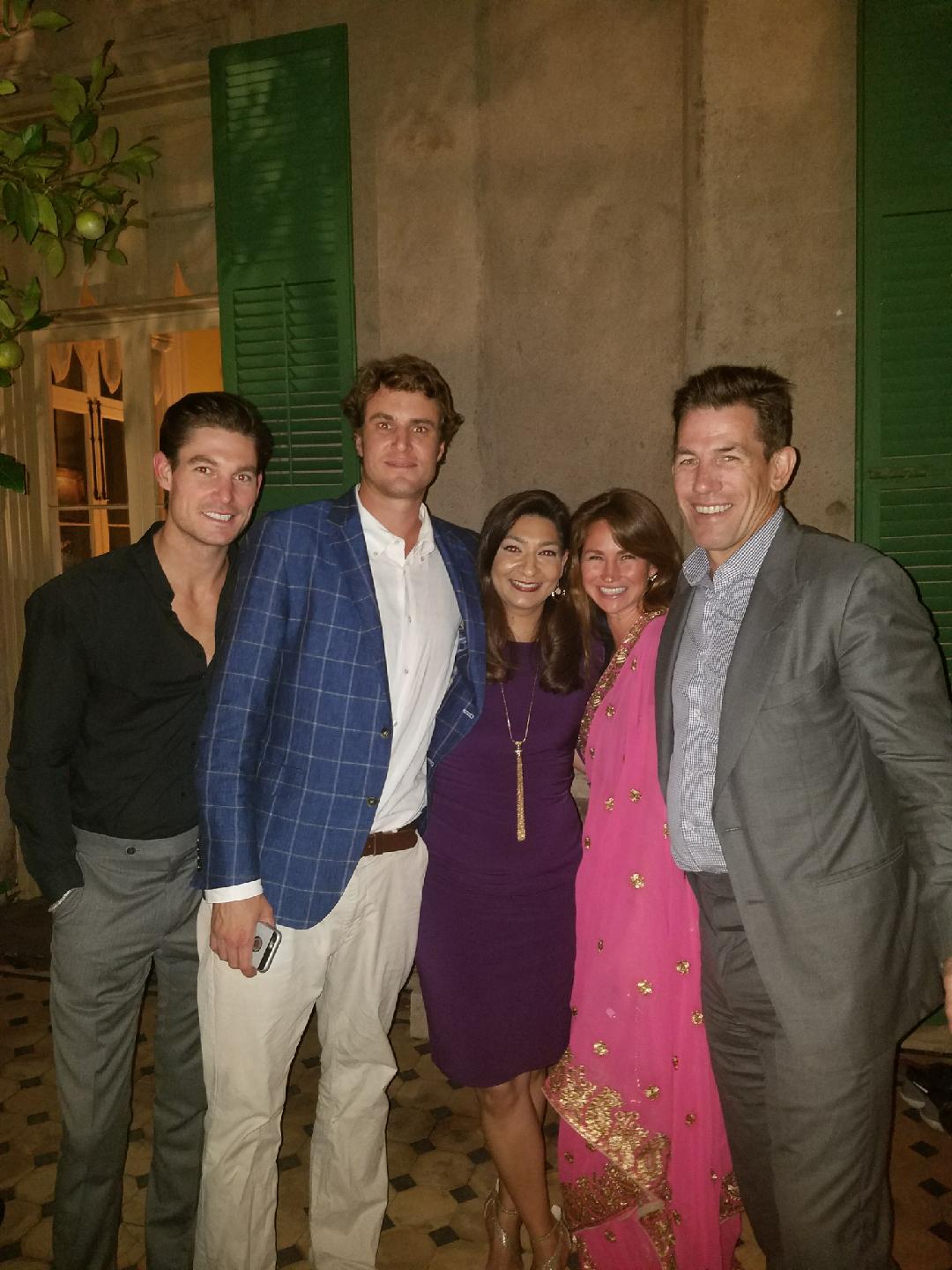 I'm sure most of you remember me from my guest appearance on the hit BRAVO TV show, Southern Charm. This past season, I was featured during an episode at one of Patricia Altschul's dinner parties and performed a group reading for the entire cast. This alone was one of the most exciting and memorable experiences of my life, and have felt so honored to have shared my gift with so many others through this amazing opportunity. To quote one of the articles online by Bravo on the episode I did the cast readings in:
"On Monday's Southern Charm the crew was treated to a glimpse into their future during a get-together at Patricia Altschul's house. The gathering was attended by a healer and psychic who shared her predictions for the Charleston residents. Turns out, she was right about two of the pals. She noted that in Cameran Eubanks' future there was a baby and Craig Conover's life would include him finally passing the bar."
Source: http://www.bravotv.com/the-daily-dish/southern-charm-psychic-reading
Although there are dozens of other reviews and insights to my predictions for the Southern Charm cast online you can review and check out, I thought I'd share this one quote in particular. As I felt it would communicate what the cast experienced and how things turned out for them based on my predictions.
Aside from my appearance on Southern Charm, why not see what others have to say after a psychic reading with me and visiting the Psychic Chakra Spa? Read on for further insight into the experiences and reviews of others I've worked with!
"Angie is simply amazing! This is not a one stop shop. She follows up with you months after seeing you just to check in. Thanks Angie! I appreciate all you have done for me!"
-Heidi H
"I was also skeptical at first but as Angie got deeper into my reading. She knew things about my life that no one else did. Angie really has a gift and I would highly recommend her."
-Nancy M.
"Prior to my phone call to Angie, I was feeling a lot of emotional turmoil. From the moment the reading began, I felt so at ease and found everything she relayed to be very pertinent to my life. I feel lighter after having spoken to Angie and highly recommend her to anyone!"
-Heather K.
"Was a little skeptical about doing this, but she was spot on about everything and her reading made me feel so much better. I highly recommend this to everyone."
-Theresa W.
"My phone reading was really insightful and I enjoyed hearing about things I was only thinking about! Angie is straight forward but not unkind and she doesn't tell you things you want to hear, but instead what you need to hear! I will definitely be getting more readings in my future!"
-Stephanie P.
"Angie!! SO great! My phone reading was on-point, she relays it directly, gets specific and to the point with detail and timeframes. She is truly insightful and i just loved my reading!"
-Shelby H.
"Angie exceeded my expectations! She was so in tune with my thoughts and would answer my questions before I could even answer them! You will not be disappointed! She is the real deal!!"
-Zarminey Z.
"Stopped in to purchased some crystals(my first visit here), and had a wonderful conversation with Angie, such a sweet person. Her husband and beautiful daughter, were also so kind. Awesome place, products and family. Will definitely be returning in the very near future!
#highly recommend"
-Alaina B.
"I was feeling a little spiritually lost and came across Angie's website. She was close to me so I figured I'd check her out. Best decision I made! Her studio was very welcoming and calming. We went into the room where she did a tarot card reading for me. Angie asked me to make 2 wishes. 1 to ask out loud and another to hold inside while you shuffled the cards. Before she even answered the question I asked out loud she was answering the question I had inside. Everything she said about my present was pretty spot on. She answered the questions I had and even explained things in a different way when I didn't understand. I'm so glad I came across Angie. I will definitely be going back to her!!!"
-Sarah K.
I truly hope the feedback and reviews of those I have already worked with provided you with the insight you were looking for to go ahead and schedule a reading or come visit me. You can find more reviews here on my website, on Google, my Facebook page, and many other online resources. Have the experience so many have already had the pleasure of having and schedule a reading now right here on my website or plan a visit to come see me at the Psychic Chakra Spa!
I truly look forward to meeting all of you and having the pleasure of sharing the gift I have with you all through the psychic readings and all other services I provide you with. Thank you all for your support and positive vibes being sent your way!
Follow me on social media!
Facebook: https://www.facebook.com/psychicchakraspa/
Twitter: https://twitter.com/ChakraPsychicSC
Instagram: https://www.instagram.com/angies_psychic_chakra_spa/