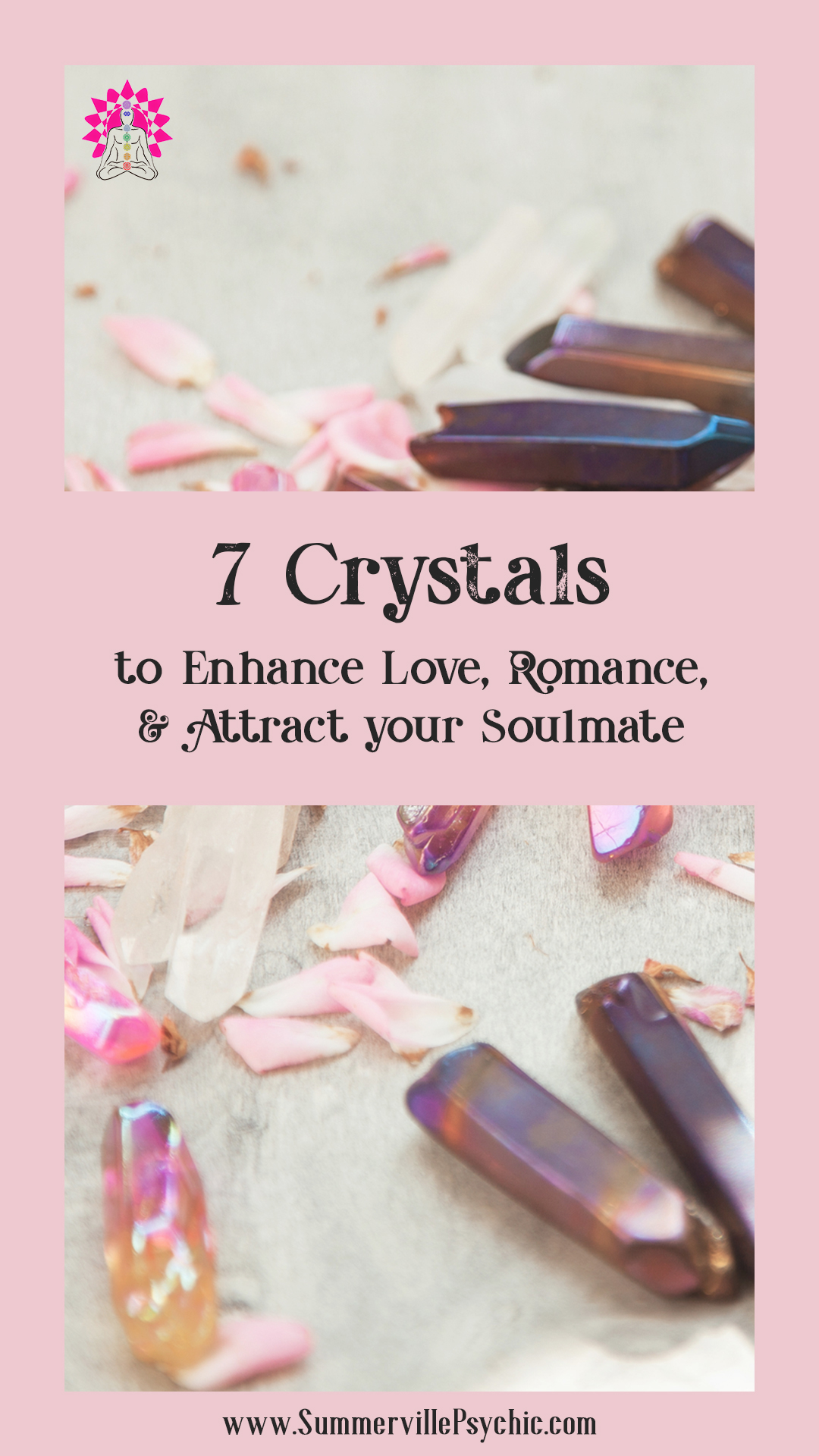 It's February and love is in the air! Not only is love in the air, but love is also in our minds and thoughts as Valentine's Day tends to have us all thinking about love not only on the 14th, but generally throughout the entire month. Love is not easily defined, but much more easily experienced, and use of the right crystals can help make those experiences with love much better for us.
By finding and using the right crystals for love for you that supports your intentions, you'll easily notice a difference in your love life and just how much more love your life will be filled with! Below I've put together a list of 7 crystals for attracting and enhancing love in your life that are sure to bring more love into your life, heal and open your heart.
Rose Quartz
Of course, at the top of our list is one of the most well known and powerful stones for attracting love – rose quartz. By opening your heart center, rose quartz restores love and trust. It teaches you to love yourself and receive love from someone else, and reminds you that you are worthy of love. Keep rose quartz by your bedside and wear it to draw new love into your life and to remind you that love is coming your way.
Rhodonite
Have you recently gotten your heart broken? Then Rhodonite is the stone for you. Often referred to as the rescues stone, Rhodonite encompasses a vibrational energy that helps in bringing forgiveness and compassion to help with relationship problems. This is a supportive and nurturing stone that is known to also help bring back your confidence and inspire you to find love and romance in a healthy way. It's known to be one of the best stones for healing the heart.
Emerald
Known as the stone of successful love and nicknamed the "successful love stone", Emerald encourages loyalty and romantic bliss. It helps in keeping relationships stable through it's meaning which is to enhance unity, partnership, and unconditional love.
Pink Tourmaline
Pink Tourmaline is known for it's ability to transform your energy to foster positivity and openness. Through this, Pink Tourmaline not only brings love of all kinds into your life, but also prepares you for meeting your soul mate.
Moonstone
Moonstone is a great crystal for relationships. It helps keep the peace in a relationship, as when situations arise, it is known to help calm over-reactions. Other than that, it's also known for it's ability to bring up old emotional patterning. The benefits of that? It helps you to make changes for a healthy relationship, and for both partners in that relationship.
Malachite
Steer away hurtful memories with this beautiful deep green stone, Malachite is known as the perfect aid in transformation of the heart. By quickly and diligently clearing away painful heartache, Malachite helps you make way for new love and opens your heart to all types of love, while also reminding you to keep an optimistic and positive outlook on life.
Use Malachite by wearing it as a pendant or in a necklace over your heart, sleeping with it under your pillow, and by sleeping with it on your heart chakra.
Citrine
Citrine is known as the stone of success! By carrying or wearing Citrine as jewelry, you'll feel empowered and enhance confidence, joy, and your overall self-esteem.